Our mission is to build on Peiffer's tradition of excellence in machine tool service and custom machine assembly, ensuring increased productivity for our customers and pride in work well done for our employees.
The Peiffer Machine Story
For over 65 years, the name Peiffer has been known for quality, excellence, and experience in repairing machine tools.
Why Choose Peiffer Machine Services?
Experience
Our customers tell us it's the most important determining factor why they call Peiffer. That hard-earned experience shows in our hands… Peiffer knows machines. Collectively, the Peiffer team has put their hands on thousands of machines since 1956 — by fit and feel, through disassembly and reassembly, our hands (and eyes and ears) have learned machines.
Our customers rely on that breadth of experience to diagnose what's wrong and deliver a solution as quickly as possible. For some of our longtime customers, we know their machines better than their own people do (and they count on that). For new machines, that experience means we understand intuitively how machines go together — what works and what could be problematic.
That level of experience is invaluable and irreplaceable — for our customers and for the Peiffer Team. Rest assured — we're already hard at work mentoring the next generation of Peiffer Machine Rebuilders, Machinists, and Service Technicians. That's hands-on experience from the best minds in the business being "handed down" job by job, ensuring that Peiffer's expertise is preserved for all Peiffer customers.
Availability
Being available for our customers when they need us is critical. We realize we bear a tremendous responsibility — money, productivity, and customers' satisfaction are all on the line. The more quickly we can listen, answer, see, assess, the more quickly we can help.
Same day response is always our goal, whether we're coming to where you (or your machine) are located OR starting the dialogue to map out a more extensive project (e.g. rebuild/retrofit or PM program). Being responsive, being flexible, working within your schedule and/or budget, are all prerequisites for being a good service partner.
Having the right resources in place helps ensure our availability, too — a web presence that helps people find us, sales engineers who know just by the sound of things what's going on, enough trained technicians to be "at your service" here or there, and tools that help us quickly diagnose what's wrong and chart a course for correction. We're committed to providing all our customers excellent service — it's why we come to work every day, to be here for you, when you need us.
Integrity
Many years ago, the phrase "Jobs Done Right" was coined by Peiffer personnel to describe how they work, as well as what they deliver for Peiffer customers. For generations here at Peiffer, those three simple words have informed every action, every decision.
In today's business acumen, we believe that means: an honest evaluation of what needs to be done (and what does not), fair pricing for the work required, and a commitment to deliver what we say we're going to deliver, backed by a twelve-month warranty we call "The Peiffer Pledge."
From experience, we know that getting the job done often requires "above and beyond" efforts — it's just the nature of working with machines, as unseen challenges arise and schedules often fluctuate. For Peiffer, tenacity and ingenuity are oftentimes the driving factors that bring jobs to completion — sheer grit and determination. That's the real meaning behind "Jobs Done Right" — it's our standard of work that allows Peiffer customers (and their machines) to get back to business, as promised.
Partnership
At Peiffer, even though we spend our time working on machines, we're really all about building relationships with people. Without partnerships between various groups of people—loyal customers, reliable vendors, dedicated employees — we would not get much accomplished.
At Peiffer, people matter. People help each other get work done. And, what people say about the work you do matters — a lot.
At Peiffer, we're driven to ensure customer satisfaction. We want to discuss what you need, hear what you think, and we want to be considered for your next job and the one after that. We'd love to be thought of as an extension of your business — a true (machine service) partner.
The Peiffer Pledge
Years ago, a handshake from the owner of Peiffer Machine Services meant a lot of things: an agreement to do the work specified by the customer, a promise to do the job right, a promise to deliver the finished product on time, just to name a few.
Today, we call this The Peiffer Pledge, our 12-month warranty on all areas of machine work performed by Peiffer (subject to proper operation and machine maintenance).
Simply put, we stand behind our work. It's your assurance that doing business with Peiffer is a good, sound business decision.
Memberships & Associations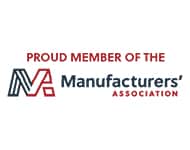 Manufacturers' Association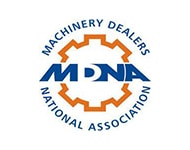 Machine Dealers National Association
Society of Manufacturing Engineers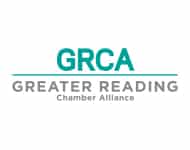 Greater Reading Chamber Alliance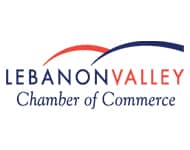 Lebanon Valley Chamber of Commerce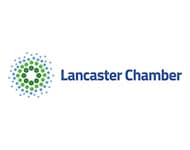 Lancaster Chamber of Commerce & Industry
Our Facilities
With over 25,000 square feet of workspace under one roof, Peiffer is one of the largest, most capable machine shop facilities in Pennsylvania and throughout the nation. We house a full range of specialized tools and machines.
Truckloads of large equipment are easily accommodated in Peiffer's "High Bay," with drive-thru doors designed to allow easy access and unloading for tractor-trailers
Four cranes throughout the shop enable safe and easy movement of equipment.
Scroll through to view our Facilities