We've Been Building and Assembling Custom Machines For Nearly 40 Years
Our team's extensive knowledge of all machine systems — hydraulics, pneumatics, electrical/controls, and mechanical—ensures quality, functionality, and reliability with every Peiffer-built machine. Whether you require just one specialized machine to augment your production or small lots of sub-assemblies (or whole machines) duplicated to fulfill overflow orders for your customers, we have the facilities and the manpower to deliver.
Over the years, we've partnered with companies large and small to bring their machine projects to reality. Our Machine Production team is highly experienced and ready to handle all facets of machine assembly and production. From reverse engineering to expert parts sourcing to machine documentation, our team will ensure that all project details are addressed with meticulous scrutiny.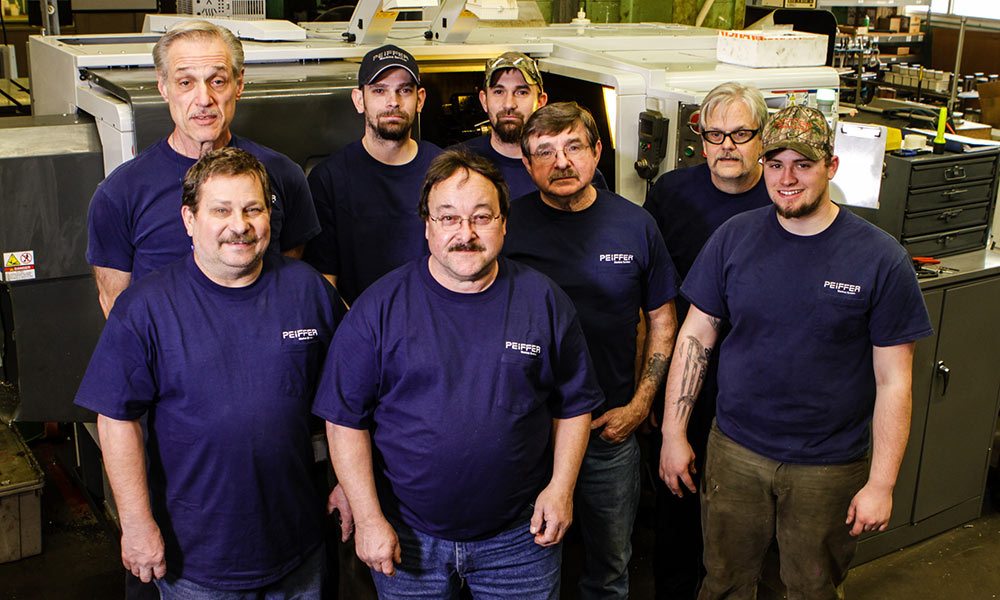 Our Warehouse and Shipping team is well-versed in logistics and can ensure your machine(s) are skidded/packaged to your specifications for safe travel to/from our facilities. Our Machine Services team often travels with custom-built machines for installation, leveling, and alignment on your production floor.
We're a "one-stop shop" for your next custom build project!