Over the years, we've been hearing increasing requests to 'move closer' to where a growing number of our customers are located, especially in the southeast region of the US. So, in the fall of 2017, we set up shop (literally!) in North Carolina to better meet those needs of our customers in that area. Our new location was very fittingly dubbed Peiffer South.
About Our Wilmington, NC Location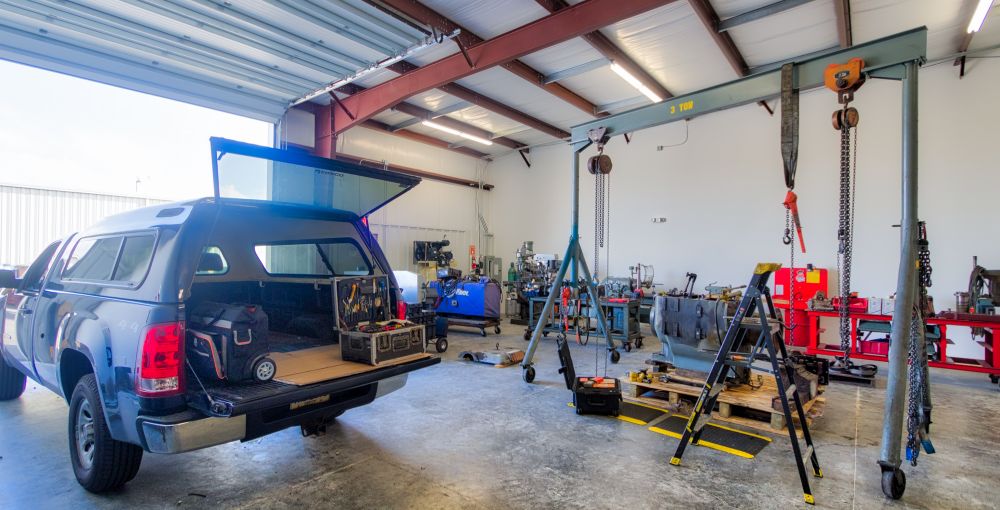 Our Wilmington, NC location allows for faster service time for customers in the southeastern US
Peiffer South is a 2,400 square foot shop next to the Wilmington International Airport and Interstate 40. This location is ideal for faster response time for our customers in the southern United States.
Our team is equipped to handle on-site and emergency repairs at your location, as well as a full complement of tools, machinery, and related resources to support additional rebuild/repair work in our Peiffer South shop.
Serving the Southeastern US
From our Wilmington, NC hub, Peiffer Machine Services provides prompt on-site field service, preventive maintenance, and related machine tool repairs throughout the southeastern United States, including:
North Carolina
South Carolina
Georgia
Florida
Alabama
Mississippi
Tennessee
Kentucky
West Virginia
Virginia
Louisiana
Arkansas
Texas
Oklahoma