Over the years, we've been hearing increasing requests to 'move closer' to where a growing number of our customers are located, especially in the southeast region of the US. So, in the fall of 2017, we set up shop (literally!) in North Carolina to better meet those needs of our customers in that area. Our new location was very fittingly dubbed Peiffer South.
This new venture just felt like the right thing to do, as we have long dedicated ourselves to building on Peiffer's tradition of excellence in machine tool service. For our customers, this means faster response times and expert sales and service all across the south, just as we have provided for more than sixty years from our Corporate Headquarters in PA.
Hear our vision for Peiffer South from Kelly Ressler, President and Owner of Peiffer Machine Services, and Paul Dougherty, our Rebuild Crew Leader based at Peiffer South.
With Peiffer South, you can count on the depth and breadth of our decades-long experience, with the greater benefit of having that on your doorstep at your shop within hours to see, check, diagnose, and repair. Getting your machine back up and running as quickly as possible is always our primary goal. Being there more quickly is a win-win… It really does help us to help you (and your machine)!
Peiffer South truly is an extension of everything you've come to know and rely on from Peiffer Machine Services… We are one and the same, just now closer to where you are!
Our Services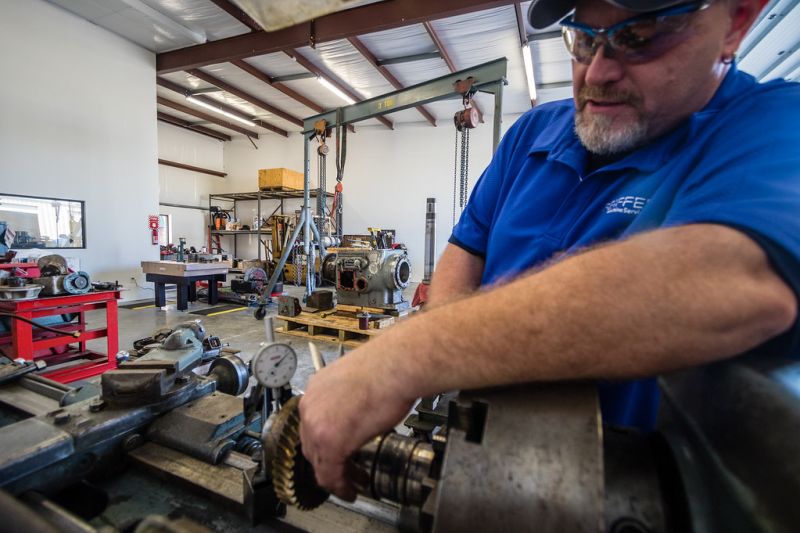 Whether your machine tool needs a quick repair or a comprehensive rebuild, we are true restoration experts. Many repairs can be done in our Wilmington shop.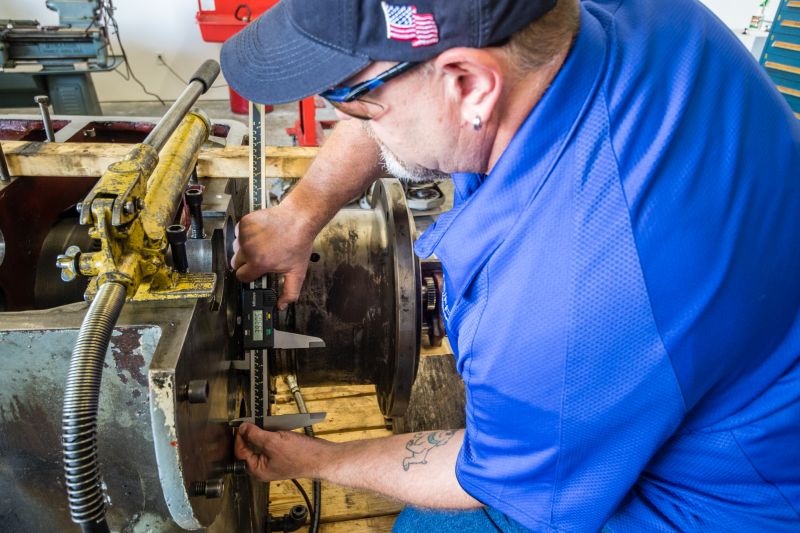 We maintain one of the most experienced machine tool field service teams in the country. Our NC location allows us to be on-site and servicing your machine tool in a matter of hours.
About Our Wilmington, NC Location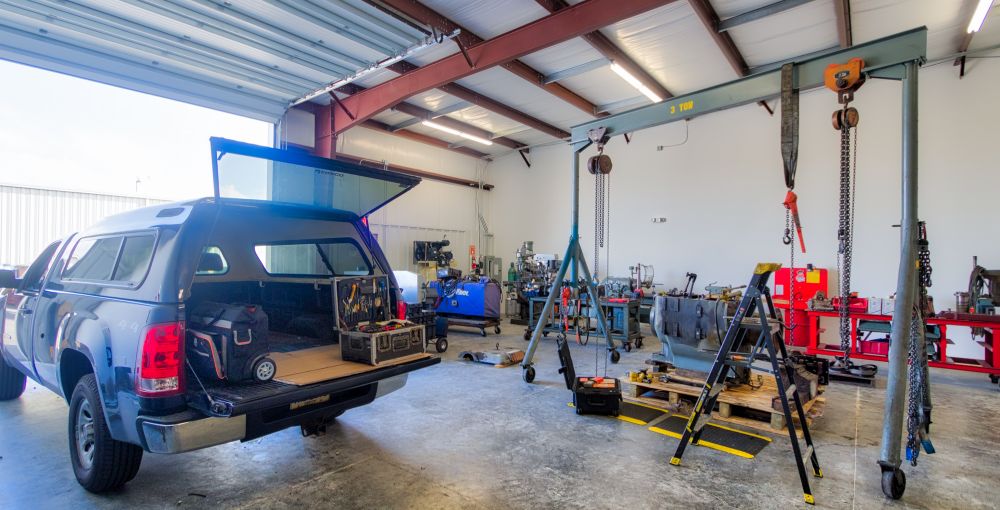 Our Wilmington, NC location allows for faster service time for customers in the southeastern US
Peiffer South is a 2,400 square foot shop next to the Wilmington International Airport and Interstate 40. This location is ideal for faster response time for our customers in the southern United States.
Our team is equipped to handle on-site and emergency repairs at your location, as well as a full complement of tools, machinery, and related resources to support additional rebuild/repair work in our Peiffer South shop.
Serving the Southeastern US
From our Wilmington, NC hub, Peiffer Machine Services provides prompt on-site field service, preventive maintenance, and related machine tool repairs throughout the southeastern United States, including:
North Carolina
South Carolina
Georgia
Florida
Alabama
Mississippi
Tennessee
Kentucky
West Virginia
Virginia
Louisiana
Arkansas
Texas
Oklahoma