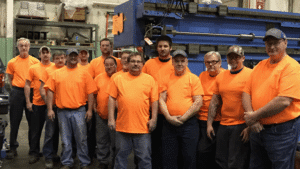 Unlike many other endeavors that are celebrated this time of year with soaring statistics and crazy hoopla (can you say Super Bowl? March Madness?), SAFETY scored the biggest win at Peiffer this past year with a (drumroll, please) score of ZERO.  What? How can that be a positive outcome?  When we're talking SAFETY, folks.  NO ACCIDENTS—is the most important win in our book.  Now that's something to celebrate!  (And we did—check out the team's new Safety Orange t-shirts!)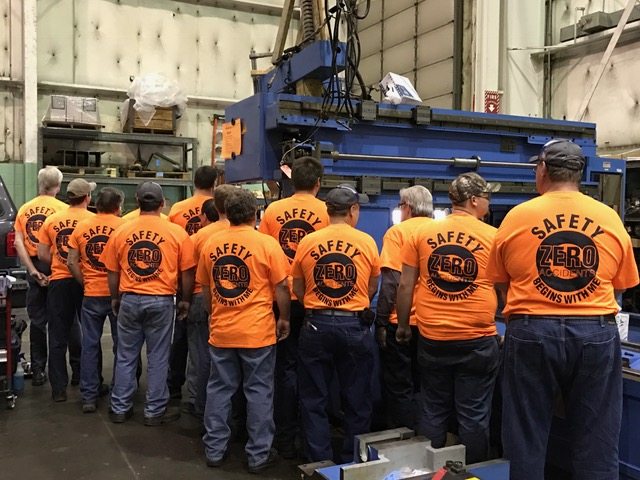 When it comes to Safety, ZERO is what we're aiming for, every minute of every day, and that's what the Peiffer Team achieved in 2016.
ZERO means we're focused.  ZERO means we're watching out for each other while working.  ZERO means we're analyzing and minimizing those hurdles and hazards that could literally and figuratively trip us up.  ZERO means we've worked even smarter, with great care and precision.
And this is no game, either.  Safety is serious business.  Working safely enables us to keep doing what we need to do, what we love to do.   Speed does not win the day; Safety does.  Because when Safety equals ZERO, we can rest assured that our valued and talented team members are well and whole….  And THAT's a win for both Peiffer and our customers.